! last modification: 18 Dec 07 -rcg- revised text, installed on web page as INDEX.HTML 14 Dec 07 -rcg- added graphics with captions, tested on line. 05 Dec 06 -rcg- changed "nojava.bmp" to "~.gif". 04 Dec 06 -rcg- revised mod dates for links to read "December". 21 Nov 06 -rcg- added "nojava" logo & relocated contact info. 25 Dec 05 -rcg- changed phone number here only (formerly undocumented). 26 Feb 04 -rcg- added memo re: fixed download ftp for new system. updated last rev dates for "dnld" & "news". 28 Dec 01 -rcg- added "fs-logo.gif" in place of test at top. 14 Sep 01 -rcg- added release 3.3M for NT only to fix DXF problem 14 Jun 99 -rcg- revised "last mod" date Manual Addenda. 27 Apr 99 -rcg- revised "last mod" dates for News and Manual Addenda. 31 Aug 98 -rcg- removed "Click here" notes, added release dates. 14 Feb 98 -rcg- added copyright notice, > <! added positioning statement as 'h2'; added link to user doc updates> <! BACKGROUND COLORS: #FFFFFF = WHITE #FFFF00 = BRIGHT YELLOW #FFFF80 = PASTEL YELLOW #FF00FF = BRIGHT MAGENTA #FF80FF = LIGHT MAGENTA #00FFFF = BRIGHT CYAN #80FFFF = PASTEL CYAN #8080FF = PATTERNED LIGHT BLUE (GARBLES TEXT) #0000FF = SOLID DARK BLUE (OBSCURS ANCHORS) >
Since 1972
Unlock Your Potential !
Faast-3 - the original interactive, graphics finite-element program for analyzing fluid flow in piping systems -

Faast-3 Puts YOU in Control ... Analyzing Complex Piped Fluid Systems Including ...

Elevated Tanks ...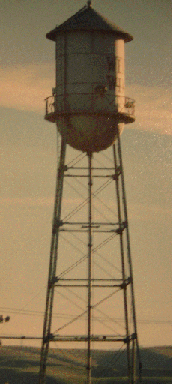 Faast excels on Municipal water distribution systems, including fire flow analysis and design,
tank and reservoir fill/drain cycle and pumping calculations,


Ground Storage Tank Farms & Industrial Plants ...


Industrial applications include cooling loops and process piping analysis and design,
- shipboard fresh and salt water, fuel and lube oil, and fire main piping,
- hydraulic power piping, valving, pumping and accumulator analysis,
- heating, ventilation and air conditioning air ducting supply and return.



Irrigation and Fire Sprinkler Systems ...

Valves and Valve-Pump Manifolds ...
Fire Hydrants and Fire Piping ...



Faast is the original finite-element method for fluid system analysis, and still the best!
Read or print the "Brochure for Prospective Faast-3 Users" 9 pages, modified December, 2006.


Download a demo (or update) copy of Faast-3, modified December, 2006.


Read or print "News for Faast Users" (4 pages), modified December, 2006.


Read or print updates to the Faast-3 Reference Manual, several individual documents for users, modified December, 2006.



Contact Faast Software.
No Java, no cookies, no asps !!

For a bunch of reasons, like inter-browser compatibility, and speed of painting, our web pages contain only
ultra-fast, hand-coded html, and absolutely no java, no cookies,and no snakes.

---
Go to TOP
---
Content revised December, 2007

Copyright (c) 2007 Faast Software. All rights Reserved.